About
The Foot Health Clinic
Serving Dun Laoghaire and beyond for over 20 years, we are conveniently located just off the main street with ample street parking.
About The Foot Health Clinic, Dun Laoghaire
The heart of our podiatry practice is the people. All members of our team are committed to providing the highest level of quality care and comfort. We have worked diligently in Dun Laoghaire, for the past 21 years, to build a trusting and caring relationship with our patients that lasts a lifetime. Our philosophy is to assess, treat, manage, and educate each patient about their feet and foot related problems.
Ronan Ryan, owner and chief podiatrist, has hand picked an excellent team from our friendly reception staff who demonstrate incredible efficiency and empathy with our patients to our highly qualified and motivated podiatrists all of which have a minimum qualification of a degree in Podiatric Medicine ensuring the best possible care for our patients.
We are approved by VHI and all major health insurers.
Home visits: Monday and Thursday
14 Mellifont Ave, Dun Laoghaire, Co. Dublin
reception@foothealthclinic.ie
PODIATRY TEAM
Our professional podiatrists are all trained, with a minimum qualification of degree and approved by the Health Minister.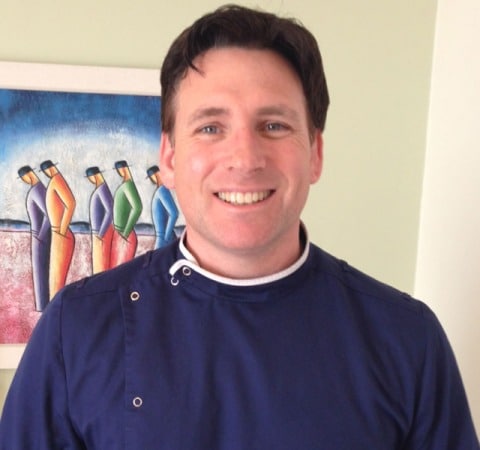 Ronan Ryan
Owner
Ronan, upon finishing his secondary education, was accepted in Glasgow Caledonian University to study Podiatric Medicine where he obtained a distinction in Surgery and Anatomy. When he qualified he returned to his home town of Dun Laoghaire where he established his Podiatry practice in October 1994. Ronan specialises in Biomechanics, podopaediatrics, nail surgery and sports injuries.
May Cheng
Podiatrist
Originally from Hong Kong, May qualified in 1997 from University College London. She worked in an acute general hospital in Hong Kong for 6 years, looking after out-patients as well as patients in the hospital and a local hospice. She attended to a broad spectrum of cases in different areas of Podiatry. May joined the Foot Health Clinic in April 2003. Her main interest is in the care of diabetic and elderly feet.
Lauren Foster Ryan
Podiatrist
Lauren graduated from the National University of Ireland, Galway, in 2018, where she obtained her honours degree in Podiatry. Since then,  Lauren has been working at the Foot Health Clinic providing a wide variety of podiatric care across all age groups.  Lauren has a keen interest in biomechanics and sports podiatry, while also having ample experience in podopaediatrics and caring for the diabetic foot.
Hannah Foster Ryan
Podiatrist
In 2021, Hannah proudly received her Honours Degree in Podiatric Medicine from the National University of Ireland, Galway. After completing her studies, she returned home. Hannah's love for sports has sparked a deep interest in sports injuries and biomechanical-related issues. Additionally, she has gained significant expertise in addressing diabetic and vascular foot-related issues. She is a compassionate healthcare provider who is committed to enhancing the well-being of her patients.
ADMINISTRATION TEAM
Our friendly and professional administration team will be able to help with your enquiries and appointment bookings.